I've been thinking how nice it would be to have Jamaine and Kalia in their very own room.
We have been co-sleeping since the day my girls were born and I love how it has made them much closer to me.
Plus, it's easier for me to breastfeed Kalia even in the wee hours of the morning since we're lying next to each other.
Lately though with Jamaine growing bigger and more wiggly when she sleeps, she has been falling off our bed a lot.
We got her a mini sofa bed which we placed right next to our bed but she refuses to sleep there and squeezes herself between hubby and me.
So imagine how our bed looks like in the evening: big sardine (Kernie), little sardine (Jamaine), big sardine (Jayme), and tiny sardine (Kalia).
We've already got a queen size bed but I think we're going to need something way bigger if we want to continue co-sleeping.
Or I could get them rooms like these: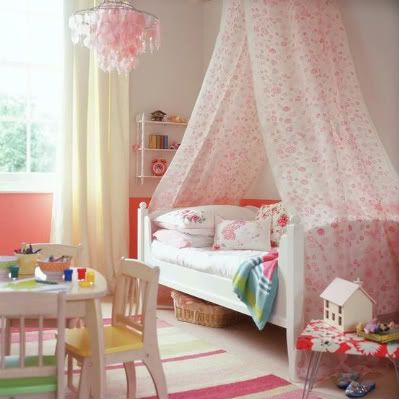 Sweet little girl's bedroom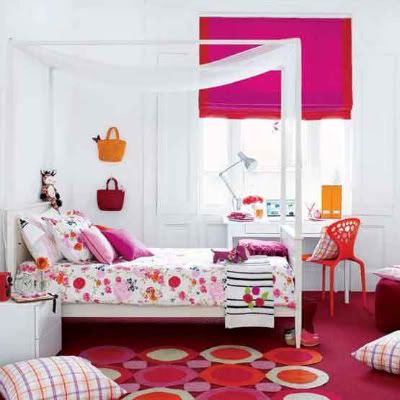 Pink polka dot girl's bedroom
Aren't they pretty?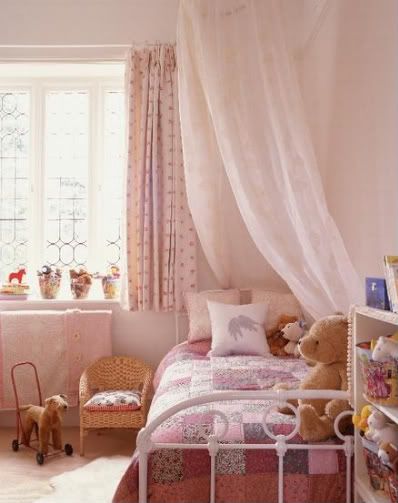 Old style girl's bedroom
Minimal pink and white girl's bedroom
Maybe when Jamaine turns 5 and Kalia turns 4, we could start training them to sleep in their own rooms. Until then, we'll continue squeezing next to each other.
Just thinking: is there a right age to stop co-sleeping with your kids?
Photo credits:
Top photo – Boyles Discount Furniture
Sweet, Old style and Pink polka dot little girl's bedroom – Homes and Garden
Minimal pink and white girl's bedroom – Living Etc.