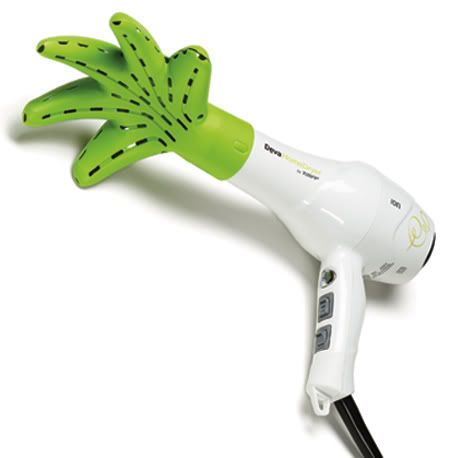 I want! I want!
I know it looks more like a back scratcher, but it's actually a diffuser — something curly and wavy haired girls use to preserve their curls and waves while blowdrying.
I'm actually a blowdryer late bloomer, I've only recently learned to use the  blowdryer after I discovered my hair looks better because of it.
I've been pretty lazy with my hair for a long time. I would tie it up, bun it and scrunch it without much thought.
I had to stop doing it though when clumps of my hair began to clog the bathroom drain.
You know how your hair looks wonderfully amazing right after a good cut and blowdry?
Well, I wanted to preserve that look after I got a cut so I taught myself how to comb and dry my hair properly.
Now I don't leave home without doing it.
I just have to wake up a wee bit earlier so I could dry my hair nicely, but that's a small price to pay for a good hair day.
The only thing I don't like about blowdrying is the air feels harsh sometimes, it can be quite tiring plus if you're clumsy at it (like I am sometimes) your hair can end up frizzy.
This Devafuser sure looks like a good helping hand to my blowdrying routine.
Photo: Devachansalon.com